Talan and Cohen are finally starting to play together... kinda. Cohen has always adored Talan, he can make him laugh more than anyone. Talan has always liked Cohen... but from a distance. That was fine by me because at least I didn't have to worry about him injuring the new baby by "loving" him too much.
Now that Cohen is bigger and can "do stuff" Talan has taken more of an interest. He almost always calls him "Cohen James" and will tell him "I love you Cohen James... so much". They love taking baths or playing ball together. It is such a huge joy to watch them become real friends. I know they are going to be great friends.
Some pictures of my boys hanging out together.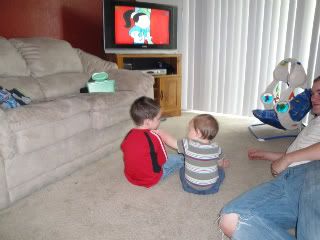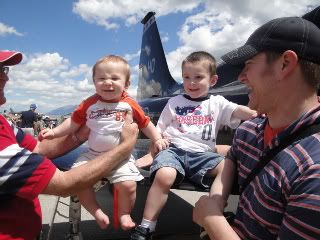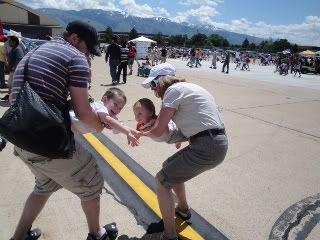 We just recently got a new bed. We had to put the old mattress in the living room for a few hours till we moved it to it's new home. Talan IMMEDIATELY climbed up to the top so he could slide down, and of course Cohen was following close behind.
I have no idea why both of them do these "picture faces", but they both do it in almost every single picture. So funny!!