For Andy's birthday I wanted to do something different and fun. I heard of a restaurant up in Park City called
The Snowed Inn
. The restaurant sits on top of a mountain and the only way to get there is by horse drawn carriage. Very romantic! Everything at the restaurant is "cowboy style". It is more or less a fancy log cabin and the staff is all dressed up like cowboys. They even had a guy playing the guitar to serenade us during dinner!! The food was excellent and we had an awesome time!!!!!!!!!!!
The sleighs coming down the mountain to pick us up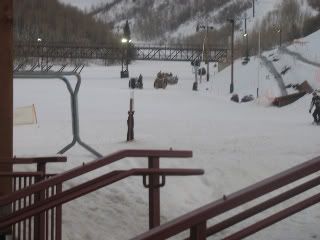 My friend Jessy and her fiance just happened to have reservations at the same time as us. This is us waiting at the ski lift for the sleighs to come
Andy and I on the sleigh. It was still light out on the ride up, but when we came down at about 9:30 it was pitch dark. It was BEAUTIFUL. The stars were really bright and we had an awesome view of Park City
The cowboy singer. He was REALLY good
Andy and I at dinner. Andy hates this picture cause it looks like he has a massive double chin. LOL but it is just because he took it himself so he is sitting weird so we can both be in it.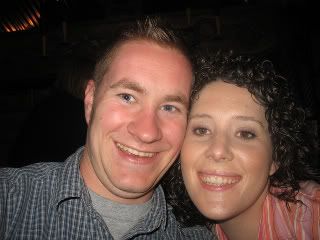 The sleigh drivers
My friend Jessy thought they were really hot so she made me go with her to take a picture with them.
And this is how we found Talan sleeping at Grandma's when we came to get him. He LOVES that bunny and has to sleep with him every night!!!
We had an awesome time!!!!!!!!!!